Album Review: The Sound of Peace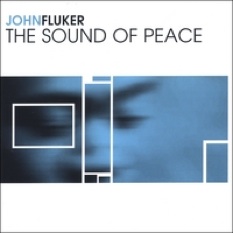 Review by Kathy Parsons.
The Sound of Peace is the debut solo recording by John Fluker, but he is no newcomer to the music scene. The list of albums that he has played on and the artists that he has toured with is very impressive, and he is currently Music Director for Gladys Knight. The fourteen tracks on this CD were composed during the night, Fluker's favorite time to play the piano. Fluker's father encouraged him and told him repeatedly that his playing was very relaxing and soothing to him. When his father passed away last year, Fluker was inspired to compose this CD. Primarily a piano CD, Fluker has embellished most of the compositions with synth washes – strings, nature sounds, etc. – but these sounds enhance the mood and are never overbearing. As the title implies, the music on The Sound of Peace is warm and serene, encouraging the listener to float away on the gentle melodies. Also a teacher, producer, arranger, and vocal coach, Fluker's background in classical, traditional, and gospel music blend together to give him a unique musical voice.
Retribution Records: PO BOX 922616 Sylmar, CA 91392-2616 USA